Why HQH?


Halifax Quality Homes is a locally owned and operated company specializing in the management and rental of homes, condos, and flats. Our mission is to offer professional and personalized service, tailored to meet the needs of both tenant and landlord. The company owners, Colin Sword and Susan Maylin, each have over 20 years experience in the industry and work with a dedicated support team of accounting and administrative staff.

HQH is a member of the Investment Property Owners Association of Nova Scotia and the Better Business Bureau.
Request a Showing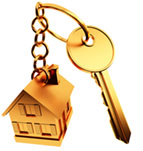 If you would like to view one of our quality homes, we would be pleased to arrange it for you
Click Here
What Others Are Saying
About Us...
"We met Colin in 1996 when we moved to Halifax. Colin was with a different company when we met him. Colin assisted us in finding the perfect rental home for our family and our budget. In 1998 we purchased a home, in 2004 we moved but wanted to keep our home and went to Colin to be our property manager. Throughout the years Colin has been our Property Manager, we have been kept informed on everything that is going on with our home. Consulted before anything is done, and the cheque is always in the bank on time. HQH has grown over the years but the service we get from HQH has not changed. We are proud to say we were Colin's first clients at HQH and are extremely pleased with Colin and his team. We would recommend HQH to anyone looking for a home, or anyone looking for a property manager for their home."
Julene Summerfield